As time went by, Ninja course has become an activity on its own. Combining strength, speed, nimbleness and flexibility, each course can be adapted to any player.
---
The Ninja course has been inspired by the military obstacle one. Even if the our courses are less difficult, they are still tough. However, YOU get to choose the level of difficulty among all items we are offering.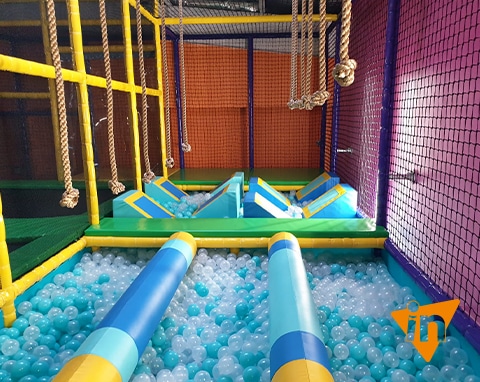 Each ninja item is specific and has it own level of difficulty. Thanks to our simple fixing system, each item can be easily swaped with another, thus you can change the course to make it accessible for the youngest or for the fittest among us for a weekend of competition !
Each course has a stopwatch to trigger the competition spirit among players, or even to set a record !
All activities for Ninja courses
Discover all our different ninja items and built the ninja course of your dream. Ninja items are classified by categories and can be customized.